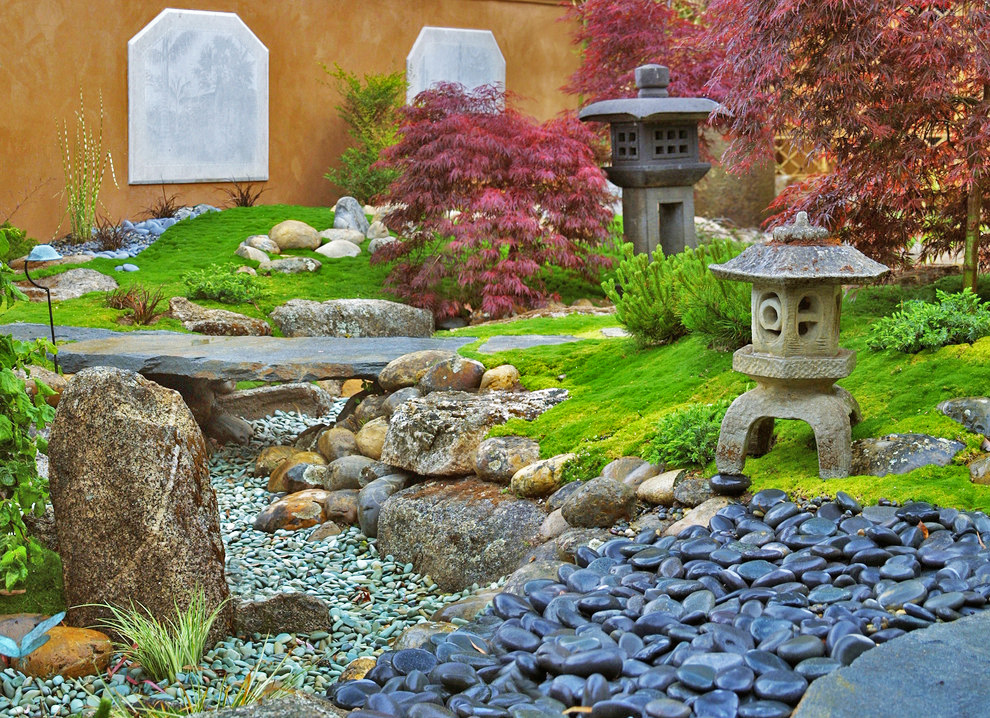 Do you like the idea of a small sanctuary of peace and tranquillity – a small zen space a few steps from your door, right in your garden? Although the art of Japanese gardening is many centuries old, in just one weekend you can create a reasonable replica of the classic temple garden in a corner of your garden. It requires a minimal amount of materials and money, and especially very little maintenance.
What do you need?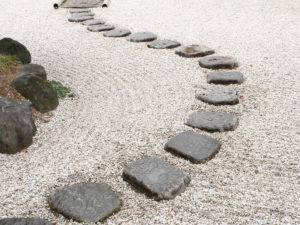 The basic ingredients you will need are a small, even a miniature land, some amount of sand (the whiter it is, the better) or tiny gravel to cover the ground (we recommend to lay a garden textile foil under it), some stones of different shapes and sizes. Do not worry too much about the right choice of stones at the beginning. Since they are not fixed, you can later simply replace, move and add some, and gradually tune them to your imagination.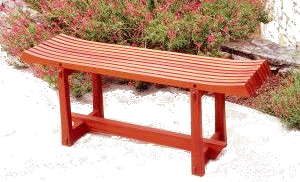 The finishing touch is to place your favourite garden chair so close that whenever you need to rest, you can sit down and watch the result of your own work.
Let time pass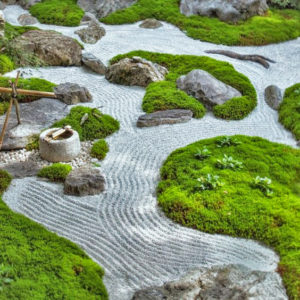 An ideal Zen garden evolves and improves with the passage of time. Like the branches of a tiny, slow-growing coniferous tree that slowly developed into the pattern of balance and harmony of an experienced Bonsai master. Your garden will grow whenever you decide to adjust the position of that or other stone. Maybe you can add some such dry plant or shrub or stone lamp or a small Buddha statue (or another typical element of  Japanese gardens). It's a gradual process, limited only by how much time you want to put it in. And unlike a flower or vegetable garden, your Zen Garden does not need water … just the illusion of water will suffice. And this is a big plus in today's climate change – a frequent drought period.
Slow down, relax, meditate

Zen gardens are intended as a personal project that reflects the own inner self. White sand or gravel is raked in the original pattern by the owner of the garden. Copying the pattern of another Zen garden is against the spirit of such a garden. However, it does not mean that you cannot be inspired by them. With their minimalism and purity, these gardens soothe us and invite us to a meditation and contemplation. And that's why, in today's fast and "over-informed" world, we all need a little zen corner like that.

Please follow and like us: