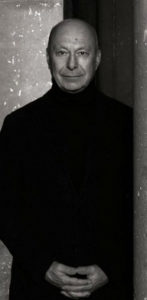 Among the artists and designers that present and apply the spirit of wabi-sabi in their work undoubtedly belongs Axel Vervoordt – a world-renowned interior designer of a very specific style, but also an antique collector, gallery owner and an author of several books. He was born in Antwerp, Belgium in 1947.
As a designer, he is celebrated for his capti­vatingly minimalistic interiors infused with a serene sense of history and timelessness.
"I believe in the historical, not the merely decorative. I like depth, not superficiality – everything needs a deep human reason, and for me, it is important to create something interesting, not just decorative."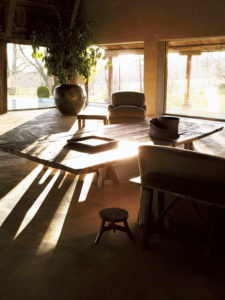 He gained the love for all the old and authentic and a certain fascination by the Middle Ages, the Renaissance and the Baroque, in his youth, when he helped his mother with the reconstructions of old houses in the Vlaeykensgang – the historic district of Antwerp, which was then rented to local artists. To this he later, thanks to business travels throughout Thailand, Cambodia and Japan, added an admiration for Eastern philosophies and art.
"I really don't mind if things are ugly. They have their own beauty if only one looks hard enough."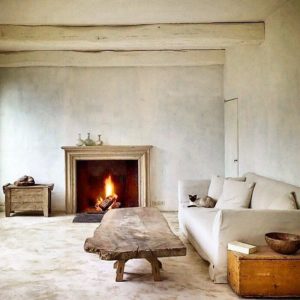 He already combined unusual rustic furnishings with baroque ones or ancient sculptures with modern paintings. Today, in his work, he also promotes the zen idea of wabi-sabi – that true beauty is imperfect, incomplete and unstable – in other words, as transient as life. This view is reflected in his love for modest, sometimes at first look almost "ugly" subjects, such as a shepherd's rough table or a raku tea bowl. "For 30 years I have been interested in developing an art of living which can transform the ordinary object into an objet d'art and the everyday gesture into perfection – the fullness of emptiness."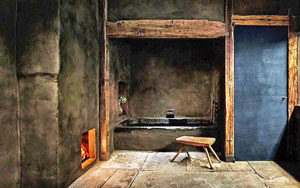 For some, his combination of materials and styles may seem contradictory, but Vervoordt believes that truth may be contained in a paradox and in ambiguity.
"I love the tension between different objects and different cultures and I always let the space I am restoring inspire me."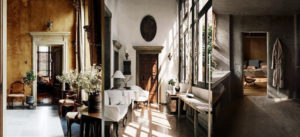 Axel Vervoordt creates environments, that do not look like they were just made but found. His specific style is highly sought after and often imitated. Among his former clients belong members of royal families, successful tycoons from financial and IT world, rock and film stars and other artists. The most famous of them are Bill Gates, Ellen DeGeneres, Kanye West, Sting, Calvin Klein, Robert De Niro (see his New York wabi-sabi Penthouse), and many others.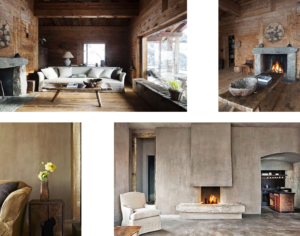 "Etre heureux en rendant heureux"
– which could be roughly translated as "finding happiness through creating happiness" -a quote which Axel Vervoordt states on his website as his favourite.

Please follow and like us: