The word Mottainai is another of these Japanese words that is good to know. It gets into the dictionary of more and more people around the world thanks to the global environmental debate and the struggle to stop the negative climate change.
The meaning of the word Mottainai
"Mottainai" is about regret for something that has not been fully utilized.
You can use the word Mottainai when you want to say "Oh, what a waste!".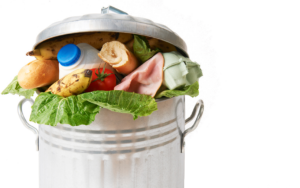 When someone throws away food. When someone has a closet full of clothes they can't even wear and buys more and more. When someone leaves water running for an unnecessarily long time. But also when someone doesn't use their potential and wastes their time on unimportant things. All this is "Mottainai".  Anything that could be useful but for some reason you have not used it right, all that is Mottainai.
It is the idea that everything has a purpose and it is important to try to make full use of things. This includes really everything – from meal on your plate up to your effort to do something.
Like almost all of these useful phrases, "Mottainai" refers to a historical Japanese culture and way of thinking that many Japanese retain to this day.
Mottainai is rooted in Japanese Buddhist philosophy, according to which we all should respect and feel great gratitude towards our world, our planet and all the resources it provides us.
According to some, Mottainai also has a connection with the Shinto beliefs – where even objects have their souls, and  should therefore be treated with respect. And the best way to show respect is not to waste them and use them properly.
Still, it cannot be said that the essence of the Mottainai idea is only Japanese. We all remember when we were kids and our parents would urge us at home to eat all the food on our plates and not waste it. Just like when they told us in our teenage years not to waste our time and abilities.
Mottainai and environmental protection
In the context of the environment, Mottainai refers to the three groups of R + 1: Reduce, Reuse, Recycle + Respect ( in relation to Mother Nature as well as in relation to the natural resources it provides for us).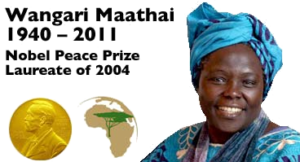 In the context of global environmental protection, the word Mottainai was probably first used by Kenyan Nobel Laureate Wangari Maathai.
"Even at a personal level, we can all reduce, re-use and recycle, what is embraced as Mottainai in Japan, a concept that also calls us to express gratitude, to respect, and to avoid wastage." (Wangari Maathai)
At the 2009 UN Climate Change Summit, she mentioned, among other things, that if we wanted to prevent wars arising from disputes over natural resources, we should all make efficient use of limited resources and share them fairly.
 History
Mottainai approached the Japanese for economic reasons
How the spirit of Mottainai came to be through Japanese history? That's not a very nice story.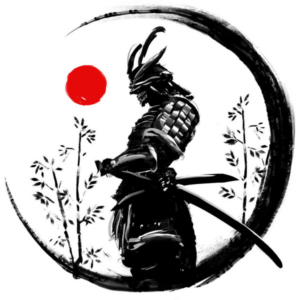 Before Japan was first united under the Tokugawa (1603-1868), there was war everywhere. In the four-tiered social hierarchy of Japan, the Samurai naturally stood at the top, followed by farmers, then artisans, and then traders in the lower place.
However, during the Tokugawa regime, Japan enjoyed more than 200 years of peace. As a result, merchants gained increasing economic power and social influence. The Samurai, who remained ignorant of investment, soon became virtually out of power and traders became influencers in the Japanese economy. Traders helped promote the consumption and living standards of people in cities.
Meanwhile, the Samurai were the owners of Japan and the rulers of farmland and farmers. They collected harvested rice from farmers as a tax  and thus made a living (selling rice to make money). The trend of raising living standards was bad news for the Samurai, because if their farmers themselves exchanged their rice for money to buy things, that meant less rice to be paid as part of it for taxes.
The Samurai, who had not learned how to prosper financially in the new peace age, could only come up with the idea of spending less. They restricted or banned any form of luxury among farmers and encouraged a humble and modest lifestyle. To set an example for this lifestyle for others, the Samurai refrained from consuming too much food and hoarding things.
Thanks to propaganda, the humble way of life of the Samurai was recognized as a Japanese virtue and led to an even stronger establishment of the Mottainai spirit among the Japanese.
Mottainai and the present
Although the story of the origin of the Mottainai idea dates back to ancient and distant antiquity, this concept is now being re-awakened. Just for another purpose now. The Mottainai concept teaches us to value all resources. It teaches us to deal responsibly and creatively with what already exists, without the need for new and new production with high consumption of new resources.
We can all contribute a little to mitigating climate change by reducing consumption, refurbishing or renovating old equipment, recycling things that have ceased to serve us for their original purpose and, most importantly, respect for nature.

Please follow and like us: