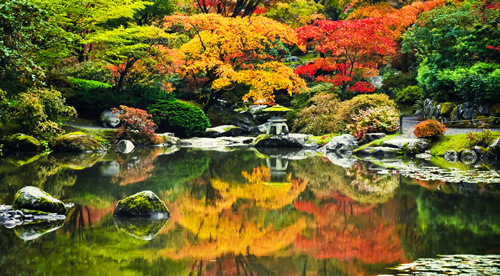 Each year with the arrival of spring, many of us are becoming more or less enthusiastic gardeners. All the hobby markets, as well as the publishers of many magazines and television channel magazines, that regularly and repeatedly advise us on "when, how and where to plant, how to water, maintain and organize our gardens, they benefit from that.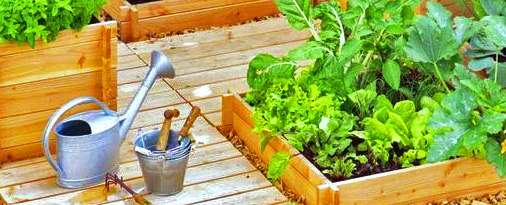 We love our gardens and we spend lots of our free time on them – except during the winter. But although each garden is a bit different, basic elements of our gardens seem somehow similar. Most often you'll find a grassy area, utility area for growing fresh vegetables and fruits, ornamental part with flowers for a nice view, a place to sit, often a place for a barbecue, tools storage space, driveway. And all this in different proportions. It does often dependent on the age of the garden, maybe on latest trends, but mainly on the nature and tastes of the owners.
Garden inspired by the style of Japanese gardens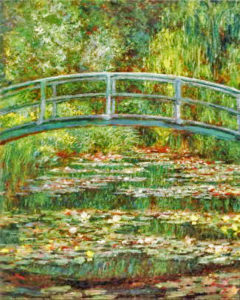 However, if you want a different garden than our "standard", you might want to think about a garden inspired by the style of Japanese gardens.
It might seem like this is a new trend. Japanese gardens have been inspiring garden designs around the world for many decades. You could even say centuries.
Over the last decades, several Japanese-style gardens and parks with public access have been created all around us. Find some near you, visit it and let the spirit of this place work on you. It might convince you that you want to have a piece of such a world in your garden.
If you would like to create a truly authentic Japanese garden, it is going to take you years of studying before that or you can find a Japanese gardening expert who has already been through all those years of studying. Understanding all the aspects, the proper use of individual elements and the styles of Japanese gardens is not simple at all. Creation of Japanese gardens has been for centuries fundamentally influenced by religious philosophies, such as Shintoism, Buddhism, or Taoist philosophy. Japanese gardens have their rules, traditions, philosophies and specific elements. And to know all that really requires a lot of knowledge.

However, to create your own tranquil oasis of peace and harmony, you do not have to try for a completely authentic Japanese garden, strictly observing all the "rules" and aspects. You can only be inspired by some of these aspects, or allocate a quiet corner in your garden just like a Japanese garden, where the time seems flow slower (eg. a small private Zen garden).

Please follow and like us: