A look at a wabi-sabi interior can remind us of the austerity of the industrial style, perhaps a little bit in celebration of the old times in a Provençal or a rural rustic style. But just like the philosophy itself, the interior according to wabi-sabi is characterized by simplicity, purity, naturality, asymmetry, and the appreciation of the flowing of time.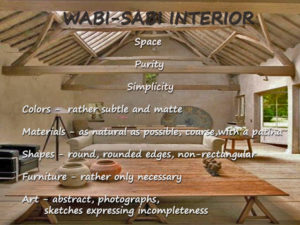 Unlike other interior design concepts, the wabi-sabi interior is not about an equipment with a specific style or a carefully set colour palette. It's the art of appreciating space and what's possibly already there from the past. It's about the art of matching what we really need to buy with what we already have. It is certainly true that LESS IS MORE.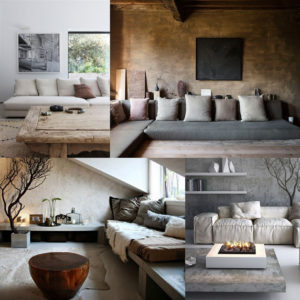 The wabi-sabi style is not suitable for supporters of consumerism. On the contrary, it is inclining towards a sustainable environmental approach. Things and equipment made of quality natural materials and in good quality design are not hurt by time or a gentle usage. Getting a patina of time often rather benefits them. And we do not change such things so often.

The interior in the spirit of wabi-sabi is not a place that you want to show off or impress other people with. Much more important than the appearance itself, is how you are feeling in it.
The home is conceived as a shrine of peace and tranquillity. A place where you can forget about the difficulties of the surrounding world, to relax, to meditate, but also to create and develop your creativity. A home based on wabi-sabi should be a place where you feel absolutely free and unrestrained.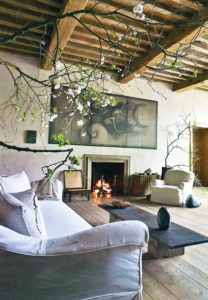 If you've recently found demonstrations of interiors in the style of wabi-sabi in magazines, they were often very expensive residences. And often they are also homes of more or less well-known people (see the Robert Niro residence in New York). Recently, however, it is possible to see at least small signs of wabi-sabi inspiration even with Czech interior designers in arranging "normal" houses and flats. Whether for renovations of old apartment flats or family houses or also for new buildings.
But for an at least partial transformation of our home into the wabi-sabi style we do not need great finance or even a designer work. More on Wabi-Sabi Home.

Please follow and like us: