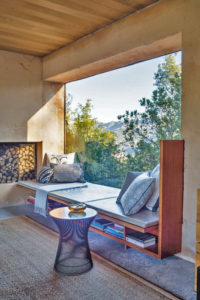 The home should always be a place where you can forget about the difficulties of the surrounding world. A home based on wabi-sabi should be a place where you feel absolutely free and unrestrained, to relax, to meditate, but also to create and develop your creativity.
Just like the philosophy itself, the interior according to wabi-sabi is characterized by simplicity, purity, naturality, asymmetry, and the appreciation of the flowing of time. More about wabi-sabi interior here.
Purity and simplicity, space and light. It can be said that for the wabi-sabi home, this is the most desired decoration.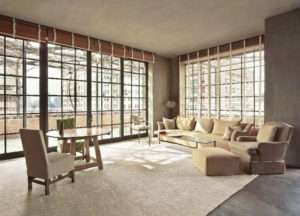 For an at least partial transformation of our home into the wabi-sabi style we do not need great finance or even a designer work. A few little steps might just be enough.
However, before proceeding to the first basic step, i.e. opening space as much as possible, cleaning up, rearranging rooms, or then decorating them yourselves, take a zero step: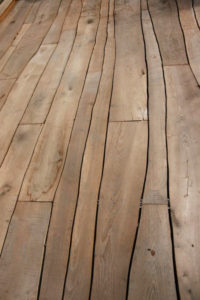 Magazines inundate us with images of perfect flawless interiors according to recent trends, describing how correctly and contemporarily everything should look. So often we can get to succumb to the feeling, that at home we can see things that are not exactly the way we think it would be right according to some kind of rigid perceptions of the current habitation.
Is our kitchen or bathroom too small, old, dark? Do planks on the floor have a slightly larger joint in one place? Is the plaster on the wall after the work of the electrician and even still bulging after repairs? Does the third stair after stepping on squeak a little bit? Is there a small, unclean stain on the couch that is not visible, but you know about it?
No house or apartment where someone really lives is not without any flaws.
So, step zero:
Look at your home with a slightly more tolerant attitude towards its mistakes and imperfections.

Do not give up on your home, but also do not look at your dwelling as a list of imperfections. Let's simply just love our home. Even with its minor faults, behind which there's often a story.
Step One: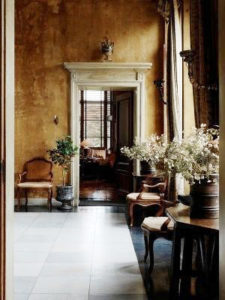 As already mentioned – space, light, purity and simplicity – these are the fundamental principles of wabi-sabi interior. You probably won't enlarge your room by any magic wand, but sometimes it's enough to just move a piece of furniture into the corner or to think about the necessity of having some of our stuff. Cleanliness (purity) is practised not only figuratively, but literally. With the cleanliness of our home, we express our respect for our visitors, but above all that we respect ourselves. By keeping surfaces free of dust and dirt we deliver to our space the desired feeling of peace and order.
So, therefore, the first and indispensable step in creating a wabi-sabi style space is cleaning or getting rid of the disorder and things that have gradually accumulated. It sounds simple, but maybe you also have a problem with throwing out all those small or big gifts from your loved ones, a collection of travel souvenirs, a family heirloom. Maybe you would even like to throw some of them away, but for another member of your family, they are valuables, that he/she would not want to lose. And even though you have restrictions, what to do when you want to relieve your home?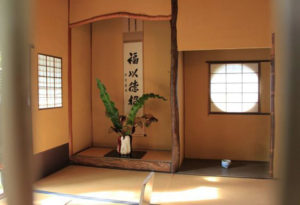 Try the old Japanese method of ROTATING PRECIOUS ITEMS. Japanese hid their valuables and were displayed just a few of them in a specially designated area or in a special niche – tokonoma. After a certain time, they realigned them. Assuming we have storage space, we just hide these little things and our valuable belongings and display only a few of them at a time. After some time, we replace them with another from our "warehouse". This method is far less painful than just getting rid of our "valuables." Moreover, after some time when we do not have them all the time in our eyes, they will seemingly come off as even rarer or on the contrary, suitable for throwing out or handing over.

Wabi-sabi home does not have to look like a monastic dwelling without any ornaments or few fancy items. But also it should not be overcrowded with external details.
But we're already at the next step:
Step Two: Interior Equipment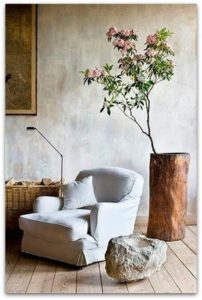 The wabi-sabi style is not suitable for supporters of consumerism. On the contrary, it is inclining towards a sustainable environmental approach. Things and equipment made of quality natural materials and in good quality design are not hurt by time or a gentle usage. Getting a patina of time often rather benefits them. And we do not change such things so often.
As mentioned in the Wabi-Sabi Interior post,  with the wabi-sabi interior, they are related:
colours –  rather subtle and matte;
materials – as natural as possible, coarse and patina;
shapes – round, rounded edges, non-rectangular;
furniture less so it would not occupy the whole space and at least some piece of "attic", ie., such as one that has already implied a certain age
art and decoration – abstract paintings and photographs, sketches expressing incompleteness – perhaps from our children, accessories of interesting shapes, colours and structures.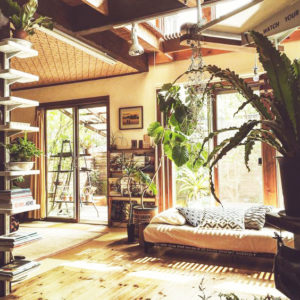 To make our home really a place where we feel absolutely free, freely, fetterless, we should listen to our feelings and take heed of our intuitions when arranging it. In that way, we use colours, materials, and objects that we love and that are pleasing to us.

Please follow and like us: